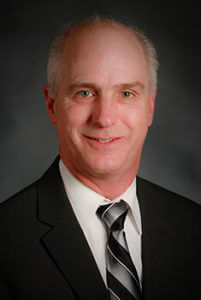 Christopher Weber
​Frontier Claim Service
​716-926-3301
​frontier/at/frontierclaims.com
Chris attended Niagara University subsequently becoming involved in the construction business being employed by Higgins and Kieffer Inc., commercial and residential builders. From 1982-1989, he held the position of journeyman carpenter with the State of New York at West Seneca Developmental Center. His direct involvement with the entire construction process particularly suits his involvement as a property adjuster.
Chris joined Frontier Claim Services in 1990, becoming vice-president in charge of property in 1998. When the office was moved to its current southtown's location, he assumed the responsibilities of office manager. In 2004 he was promoted to President of Frontier Claim Services Inc.
Chris was president of the New York Association of Independent Adjusters Inc. (NYAIAI) 2009-2010, member of the National Association of Independent Adjusters (NAIIA), Insurance Club of Buffalo, Buffalo Claims Association, Loss Executives Association (LEA), Independent Insurance Agents of Western New York (IIAAWNY) and Western New York Insurance Agents (WNYIA). He was awarded the 2008 employer of the year by the Insurance Women of Buffalo Inc. Chris has handled, on an individual basis, loss adjustments with exposures of over $4,000,000.00.
---