Go Back
Alan (Chip) Walter Dahle (1959 – 2021)
October 31, 2021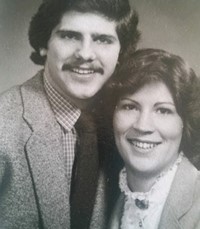 Alan Walter Dahle, best known as Chip, 62, of Thornwood NY, passed away peacefully on October 18, 2021 after a battle with pneumonia and heart complications.

Chip was born in Port Chester, NY, on July 17th, 1959 to Allen and Marilyn Dahle and raised in Valhalla, NY. He was an alumnus of Westlake High School, class of 1977, where he remained an active and key member of the reunion committee. In 1981, he graduated with a BS degree in Management from Western New England College in Springfield, Massachusetts.

After graduation, Chip joined the family business, Allen Dahle & Co., Inc, an independent insurance adjusting firm established in 1962, and was fortunate to spend the next several decades working side by side with his father, with whom he was also a best friend. He took over the company in 2008, continuing to uphold the quality reputation and legacy of the firm. He was an active member of the New York Association of Independent Adjusters (NYAIA), serving as president during the 2006-2007 term, in addition to being the lead on several Executive committees. Always gracious, he gladly said, "Yes" whenever asked to be the Master of Ceremonies at the installment of a new president. Chip would wow the crowd into uproarious laughter with his unique creative abilities, that came to him freely in the spur of the moment.

As an independent claims adjuster, Chip thrived on helping others during times of misfortune. He provided expertise and guidance to not only help settle claims fairly, quickly and with the upmost of integrity, but would also take the time to sit and listen to an insured's story over coffee. Of course, he didn't always welcome the negative backlash that came with the job ("insurance guy") but always remained patiently steadfast. Chip was a "Go To" guy, in both his professional and personal life.

On February 24, 1976, he met the love of his life, Bonnie Zeh, in Puerto Rico at the Hyatt Cerromar Beach Hotel on a family vacation. Little did he know then, standing on that beach, that they would go on to spend the next 45 years together. They wed on April 24, 1982, and built their life together in Thornwood, NY. Chip beamed with pride when he shared with others how lucky he was that he got to grow up and spend his life with his teenage love, Bonnie, and best friend by his side.
Chip and Bonnie were blessed with the birth of their son, Logan Alan, in 1990, who not only fills their heart with love and pride each day but pursued his passion and went on to become a Naval Aviator, married his wonderful wife Chelsea who then gave Chip and Bonnie another gift of a lifetime: grandchildren. He was over the moon to be a "Bestefar (Norwegian)" at an early age to two adorable grandchildren.

Chip loved golf, skiing, classic rock music, riding motorcycles and if you ask his son, yardwork. Always a perfectionist, Chip never tired of keeping the yard spotless, pulling out every stray weed and mowing the lawn a second time after the landscapers came, just to get that perfect diagonal cut. His garage was his sanctuary. He spent his free time woodworking (a learned trade from his grandfather and father), tinkering, and collecting odds and ends. An expert and animated storyteller, Chip would steal the show at any party and was always able to keep the lights on past closing time. As anyone who had met him for more than five minutes would know, Chip can be best described as, "Quick witted, affable, and charismatic." You always had to be on guard, though, for one of his pranks that you knew were coming, but just didn't know when. He was a member of Westchester Country Club for over forty years, where he played golf every Friday, either with his father or his cherished group of guys. Chip lived his life for his family, and he maintained solid friendships throughout- from grade school, high school and college to business associates, country club members and business owners in town. He shared an unbreakable bond with his sister, Dee Dee, more than just a Big "Brudder" and little sister, but a confidant, best friend, and someone who shared his sense of humor, zest for life, and countless shared interests.

Gone much too soon, he leaves a huge hole in everyone's heart. He is survived by his wife Bonnie Dahle; sister Diane Dahle; son Logan Dahle; daughter-in-law Chelsea Dahle; grandchildren Hali (3) and Liam Dahle (2), Aunts, Patricia Manning and Sherry Dahle; Uncle Stan (Veronica); Cousins, Carol Manning Neilson (Patrick), Michael Dahle (Bridget), Bradford Dahle, and Jennifer Scott (Jonathan) and will be truly missed by all.